Higher Education and Accessibility: Access to the University of Cambridge graduate programme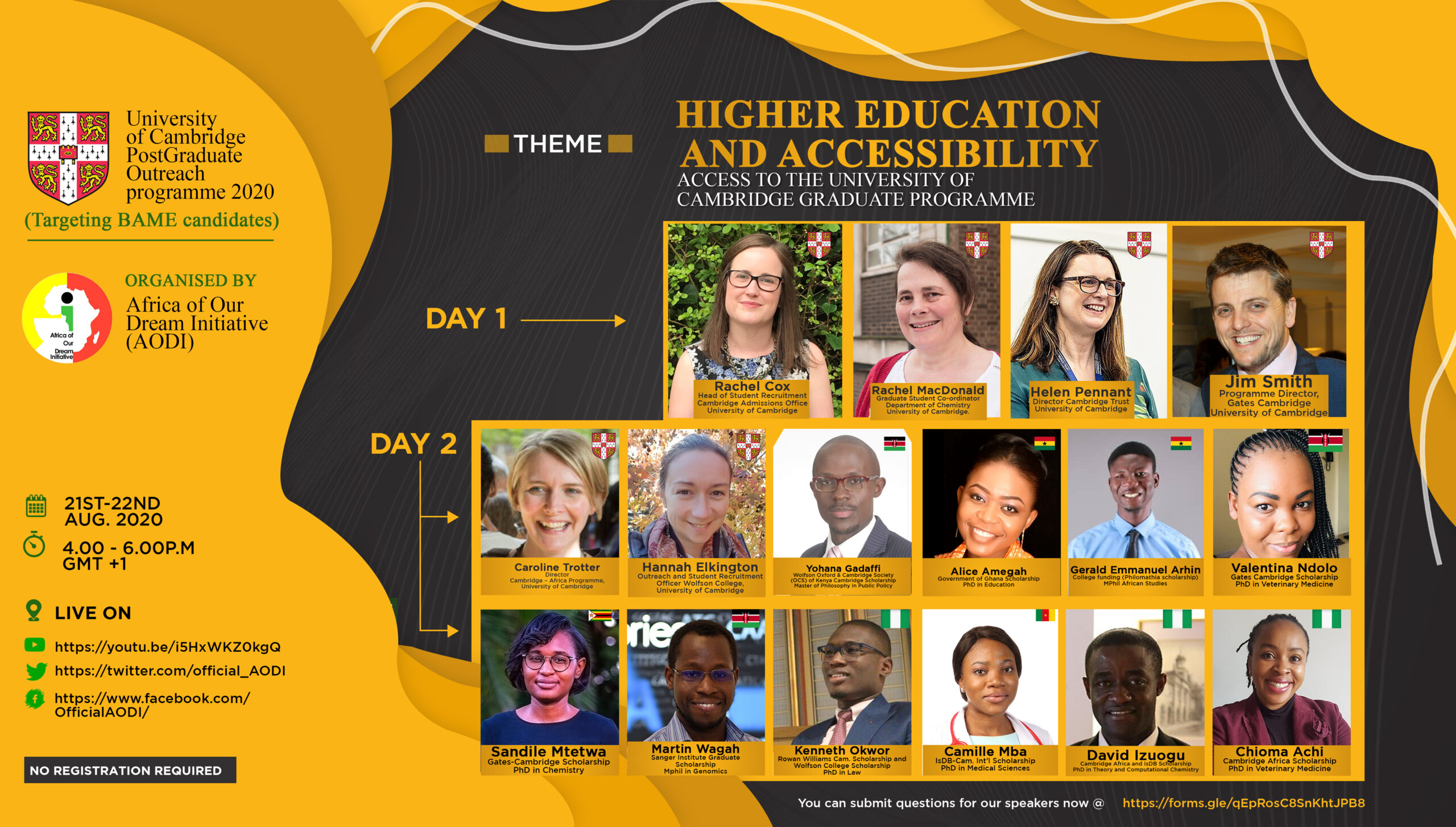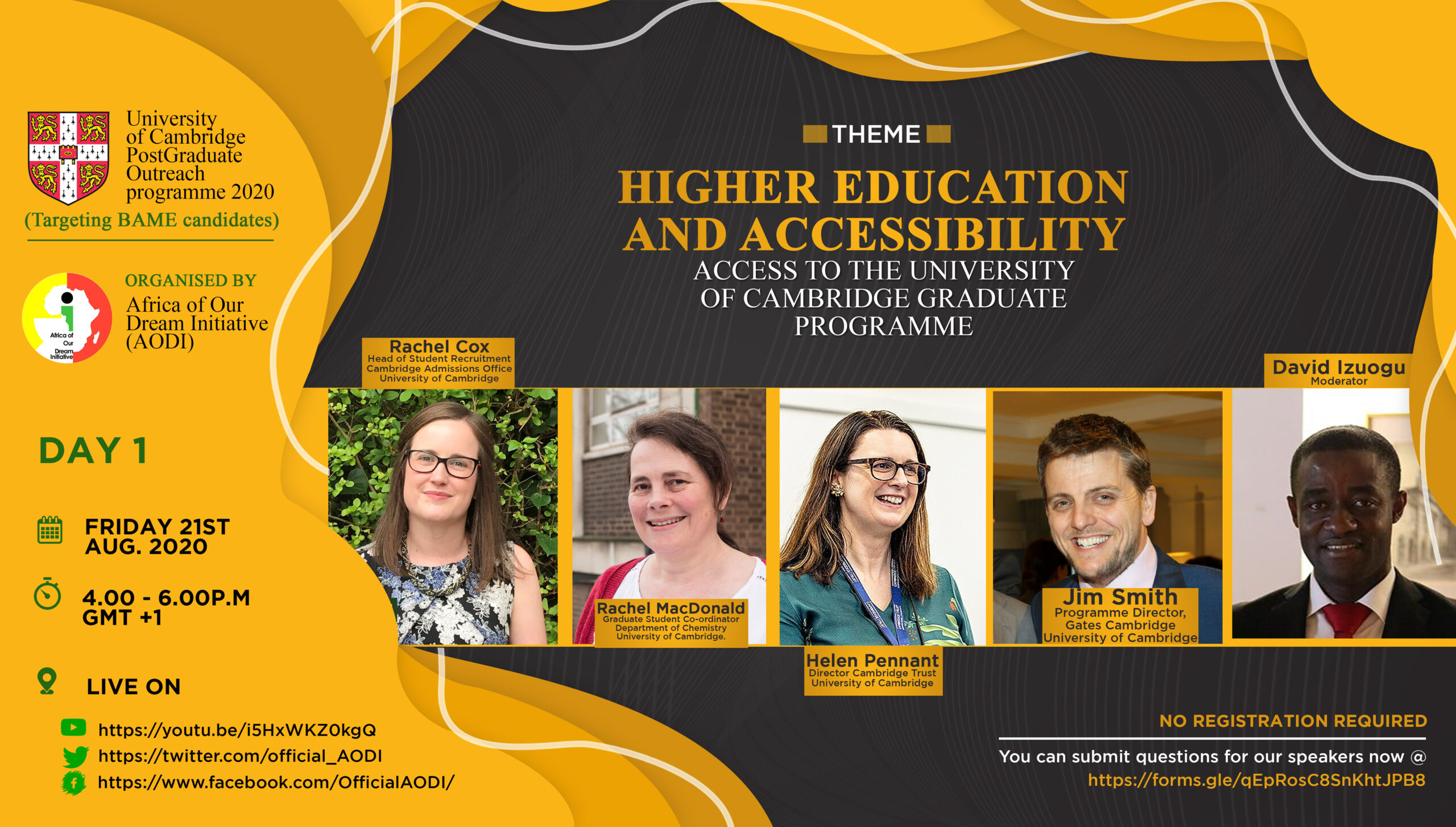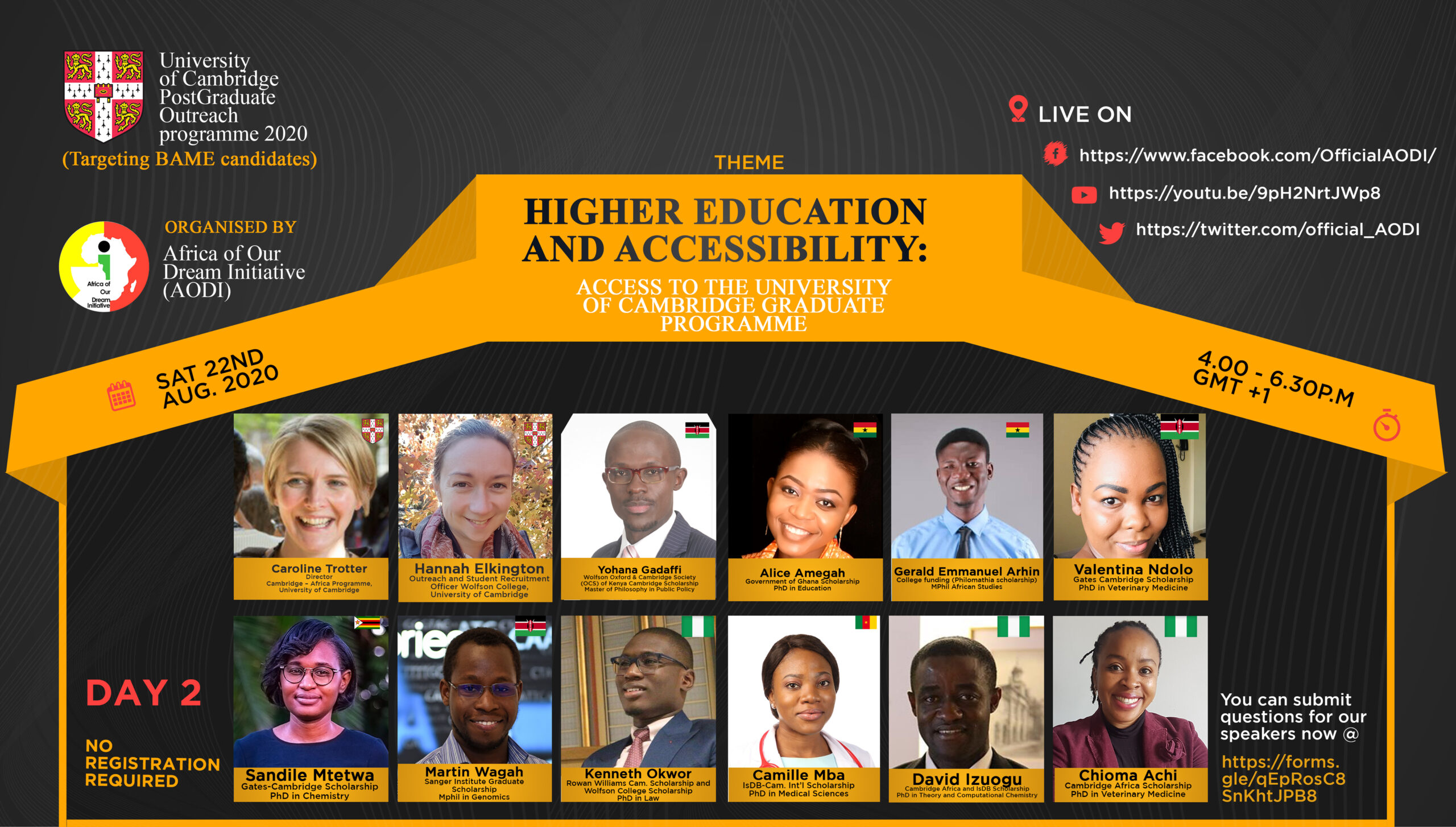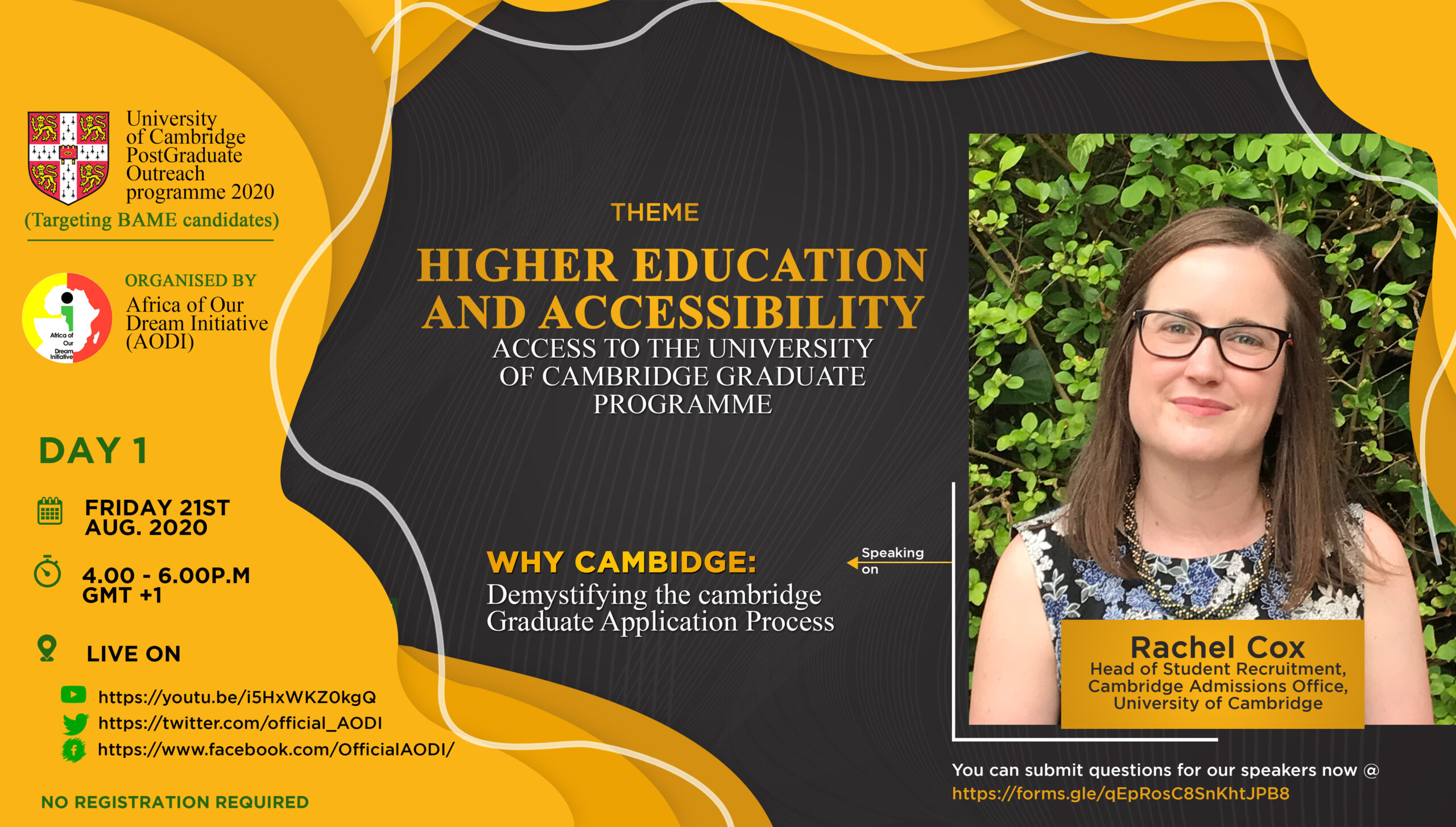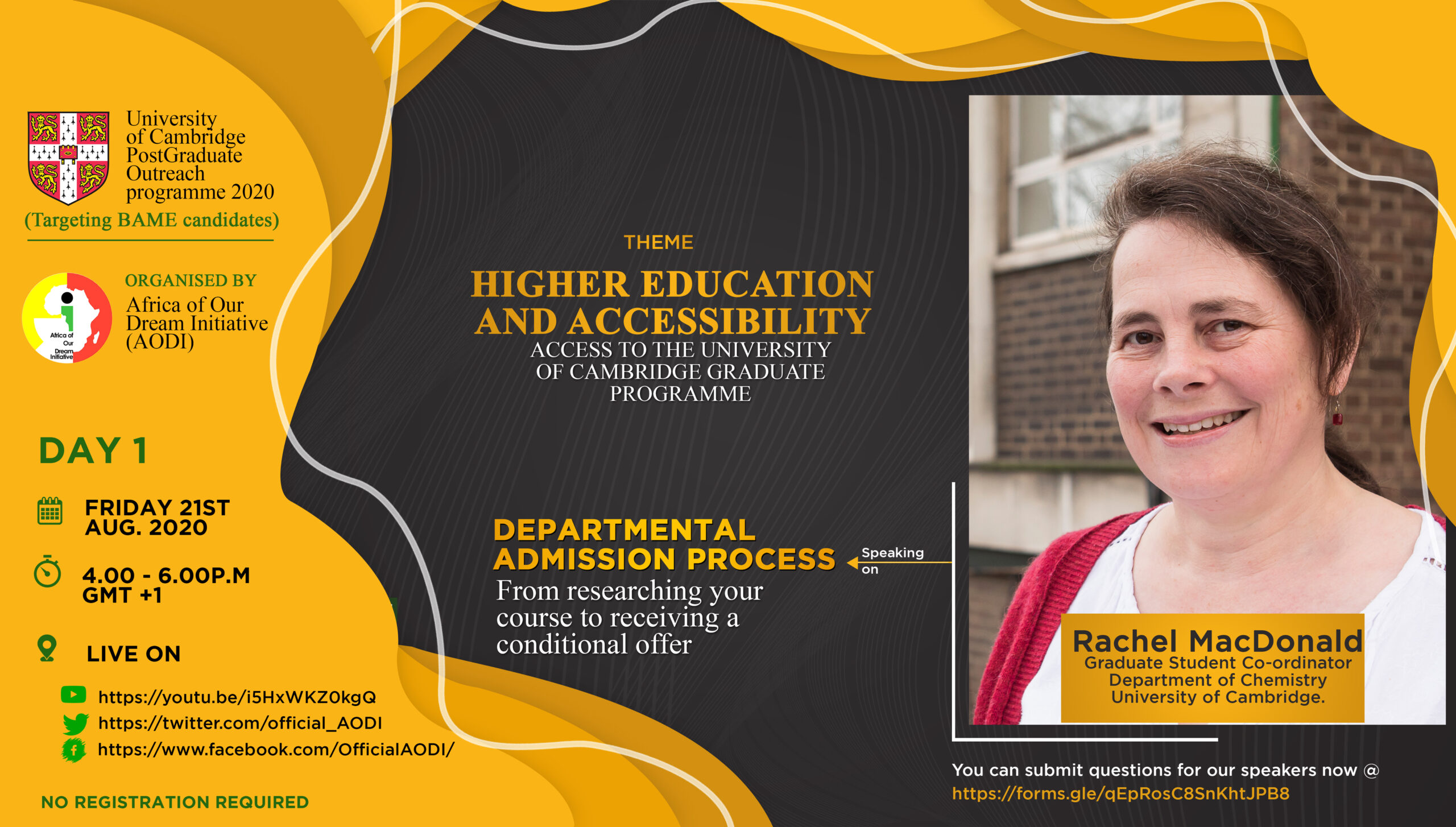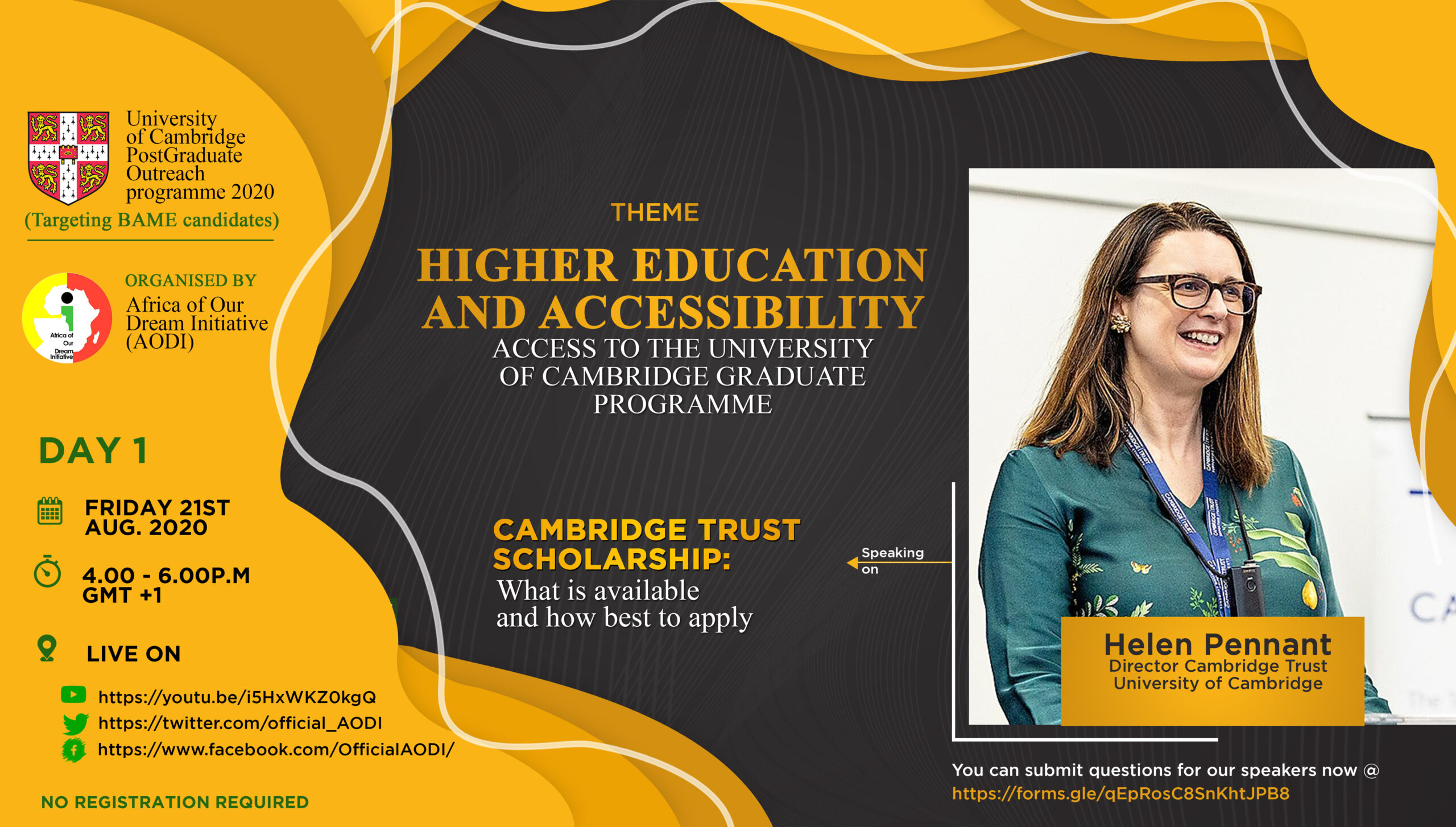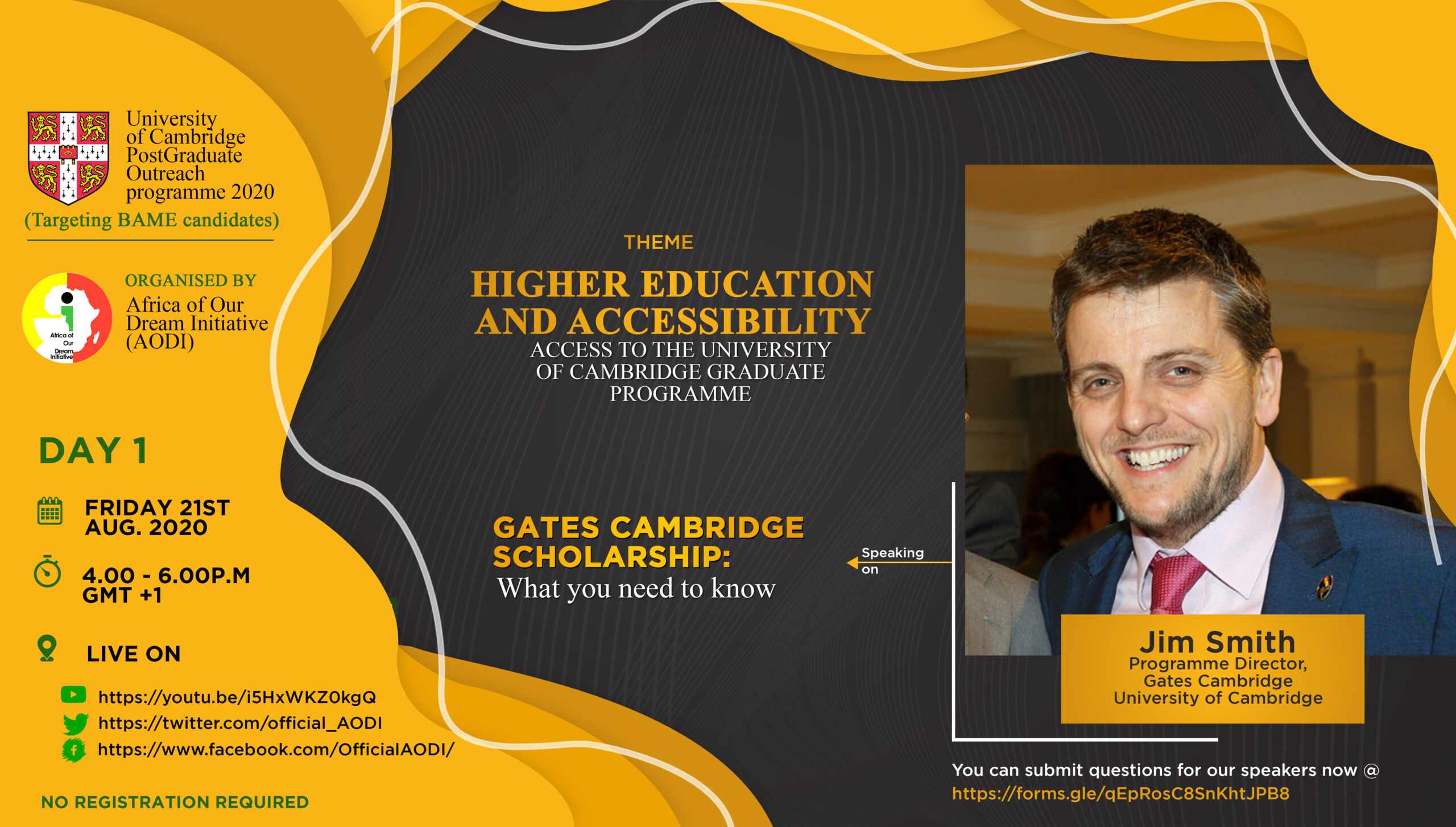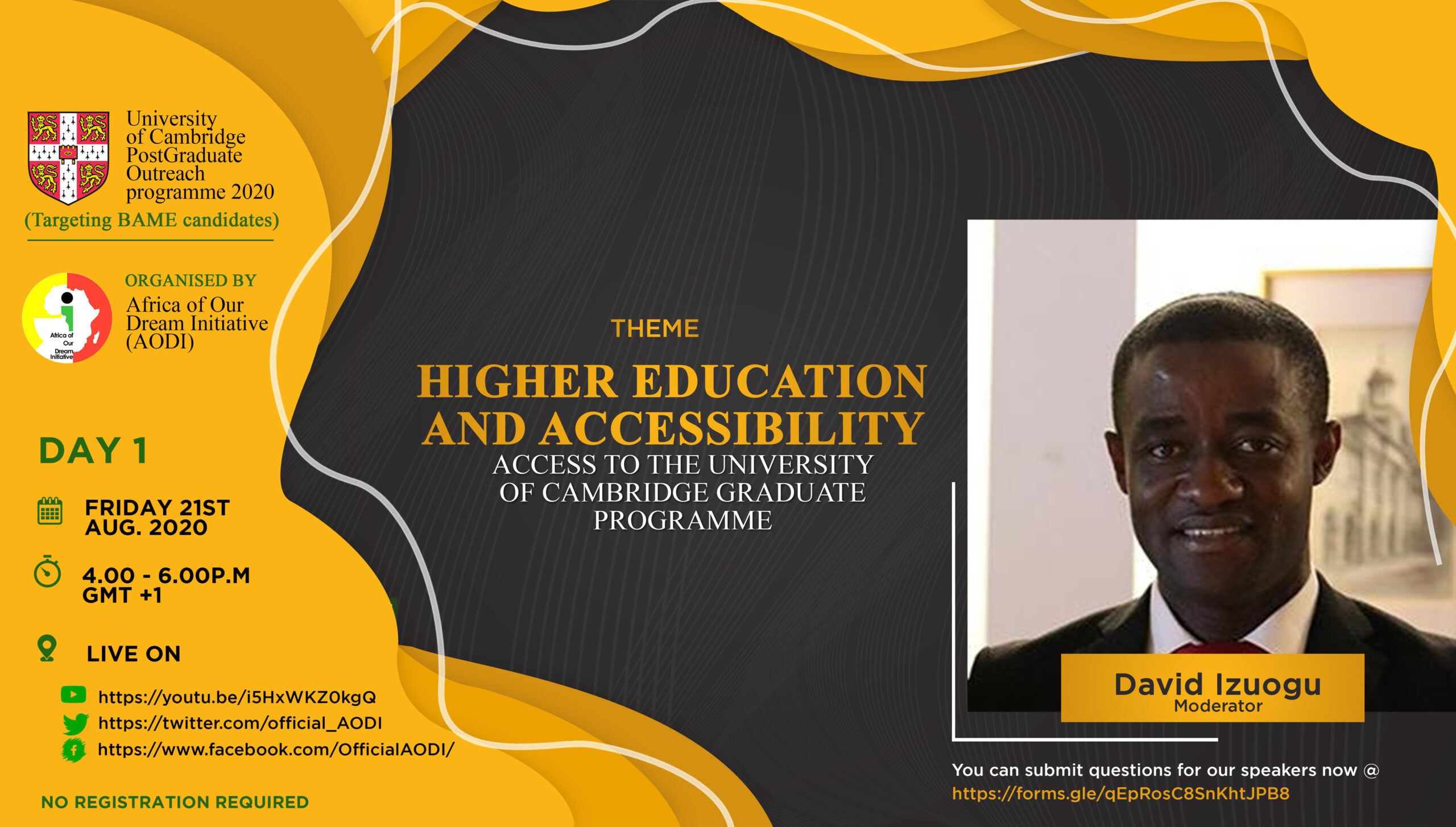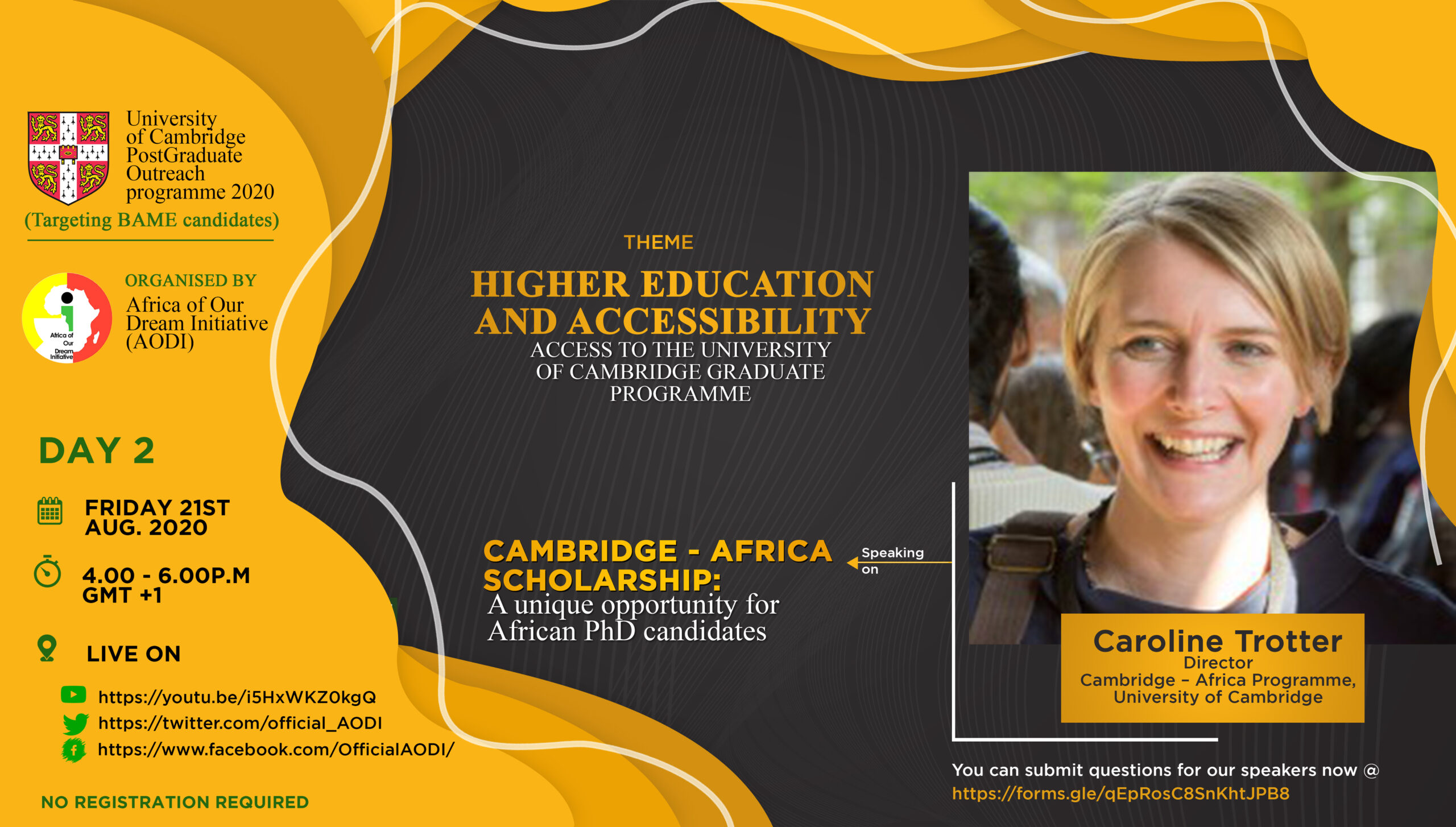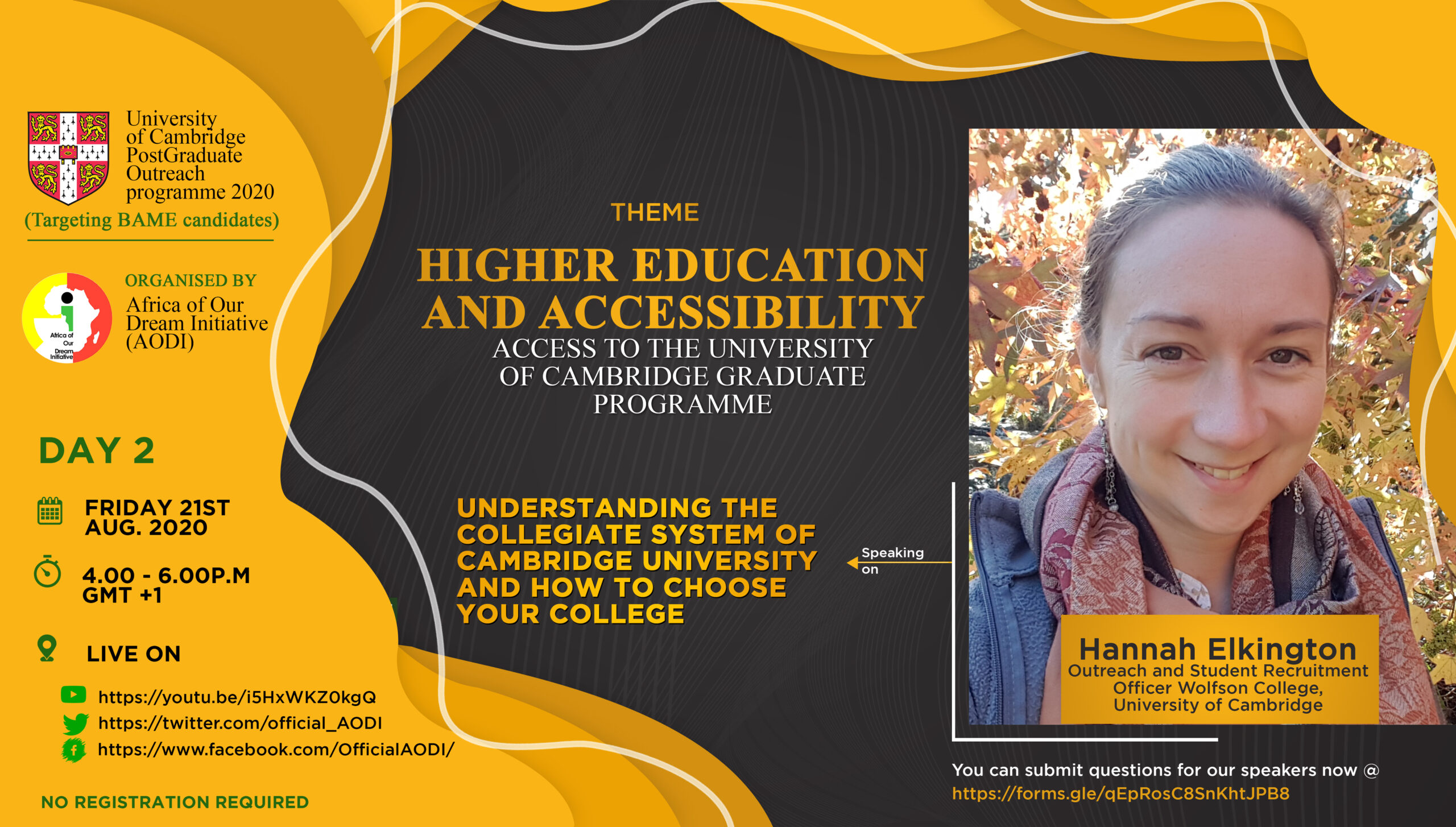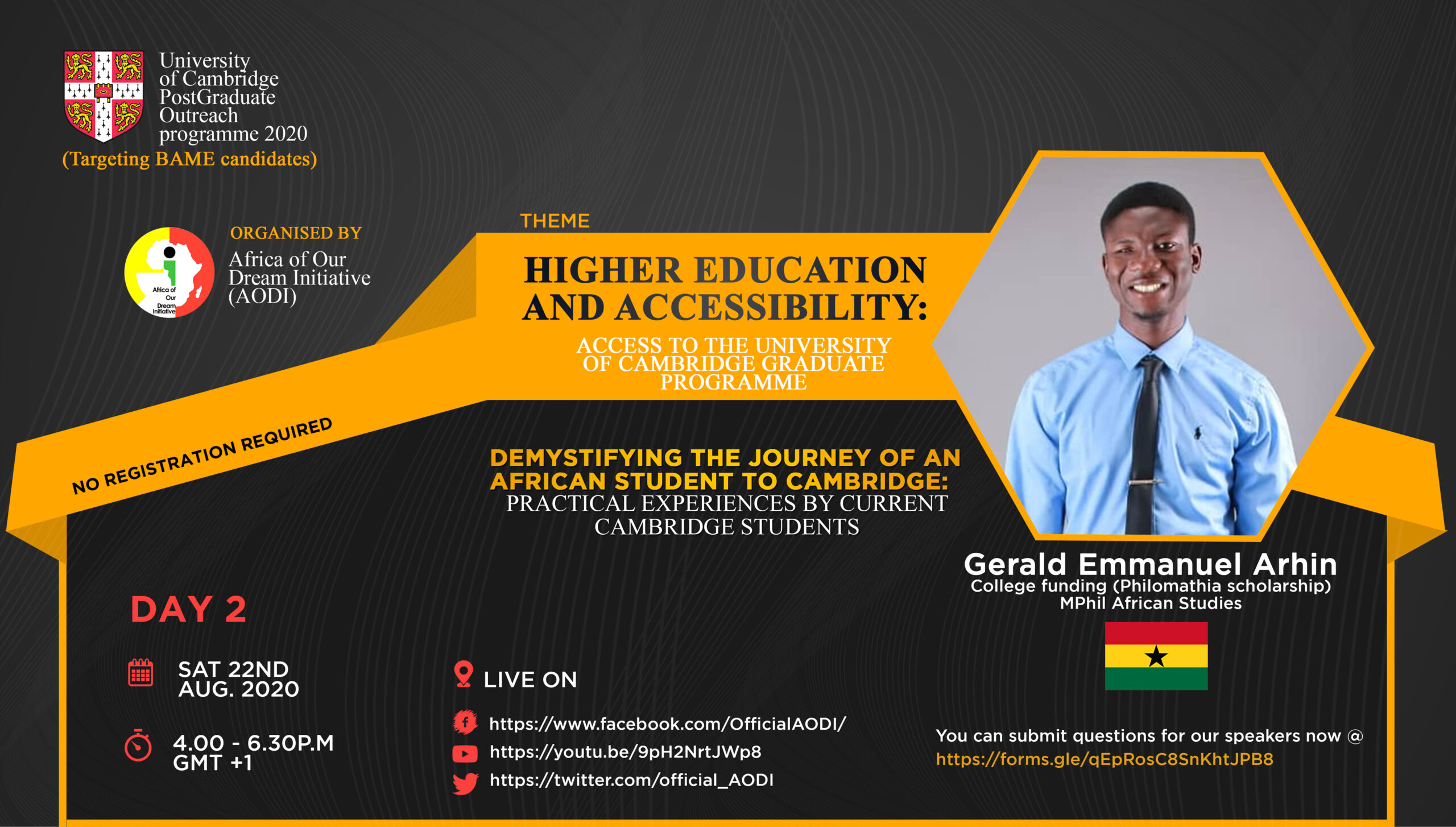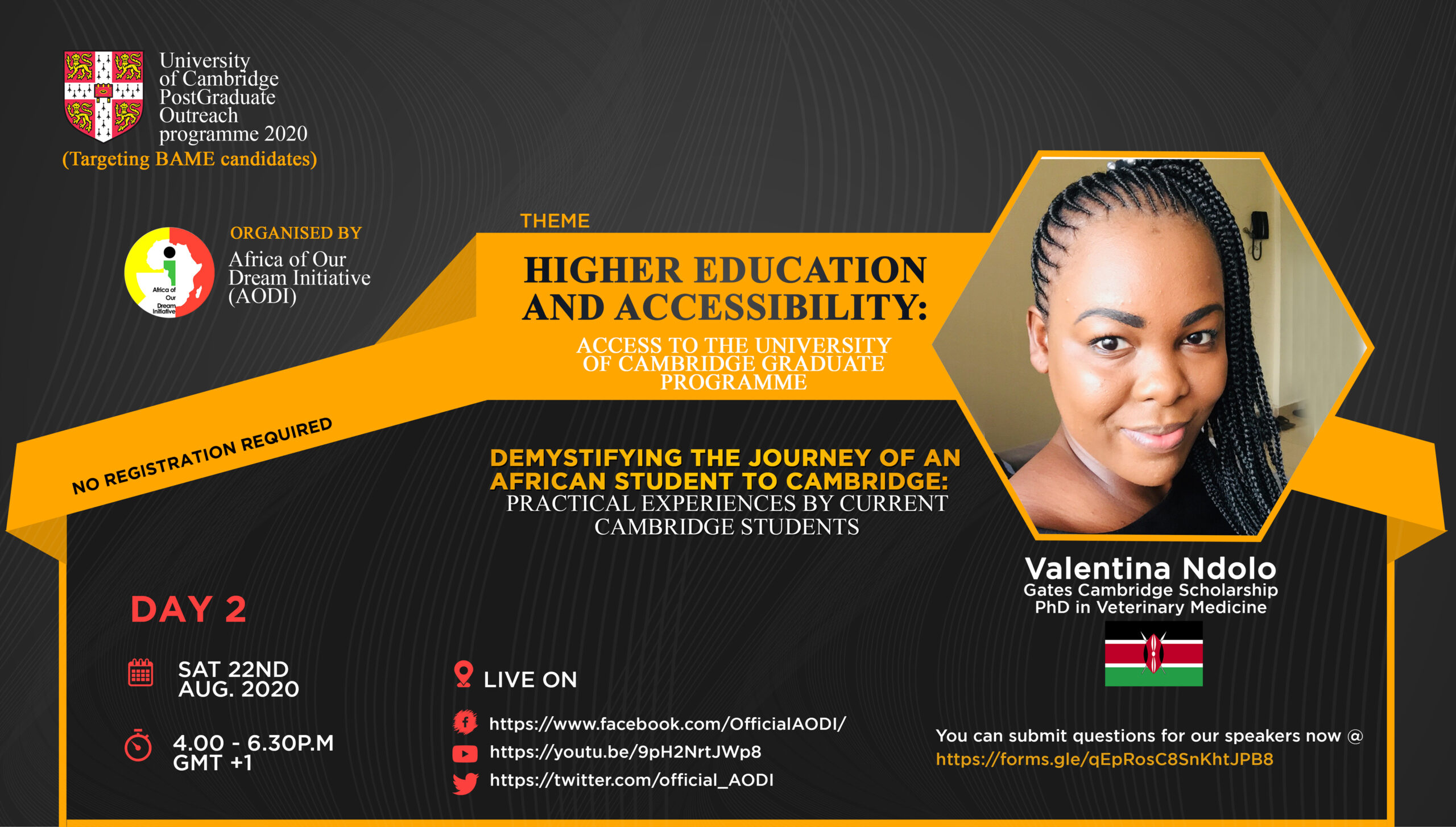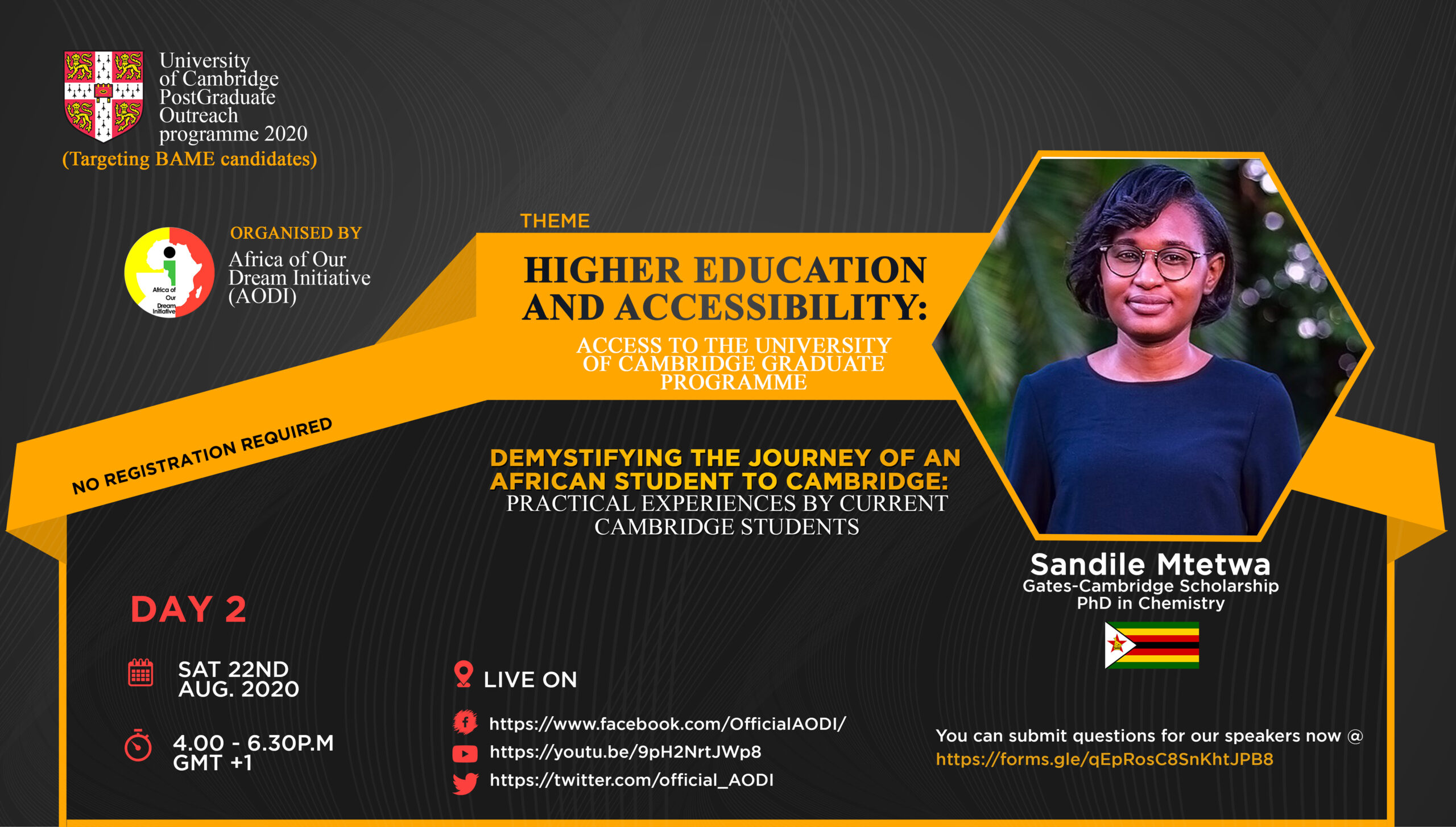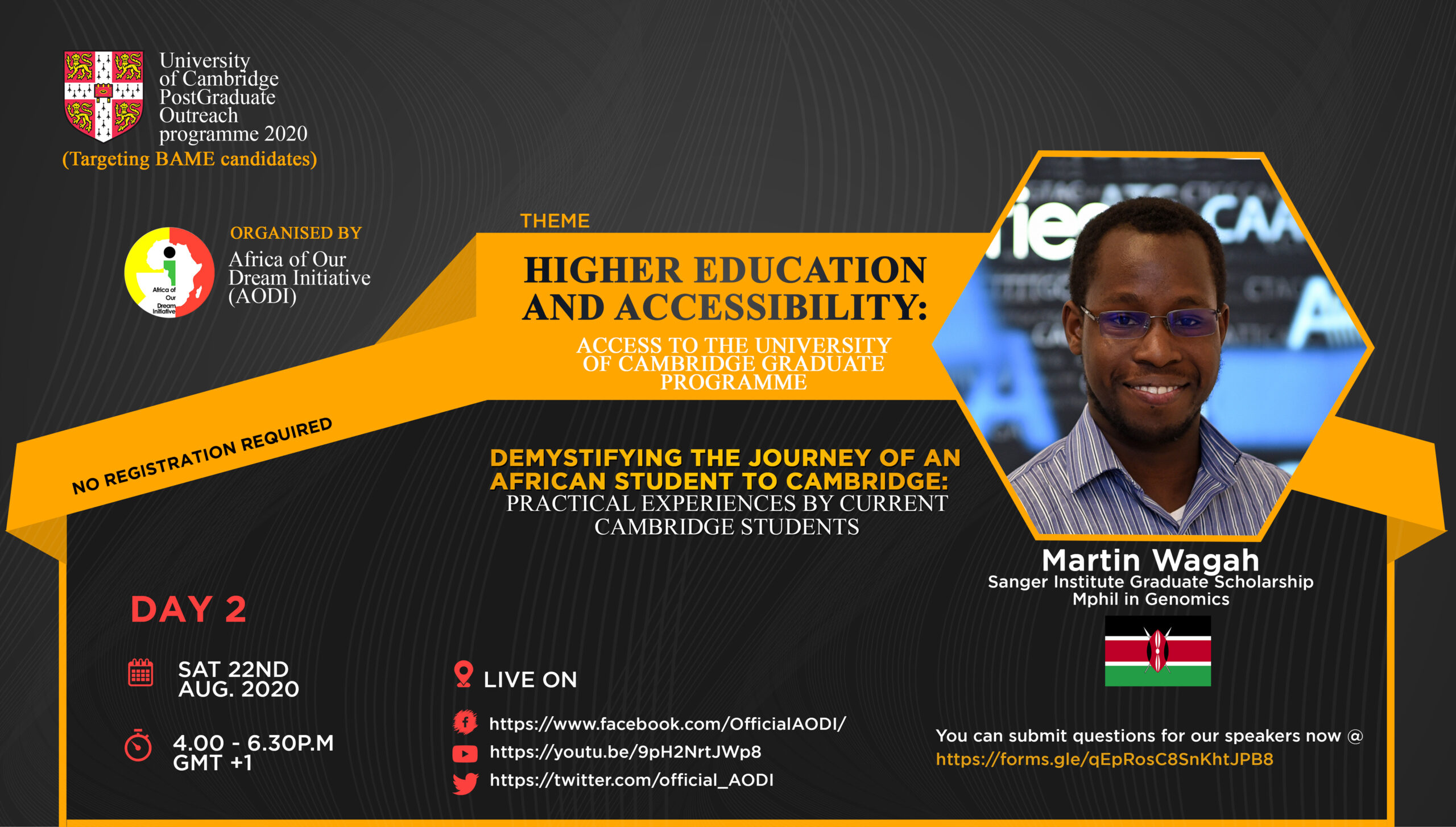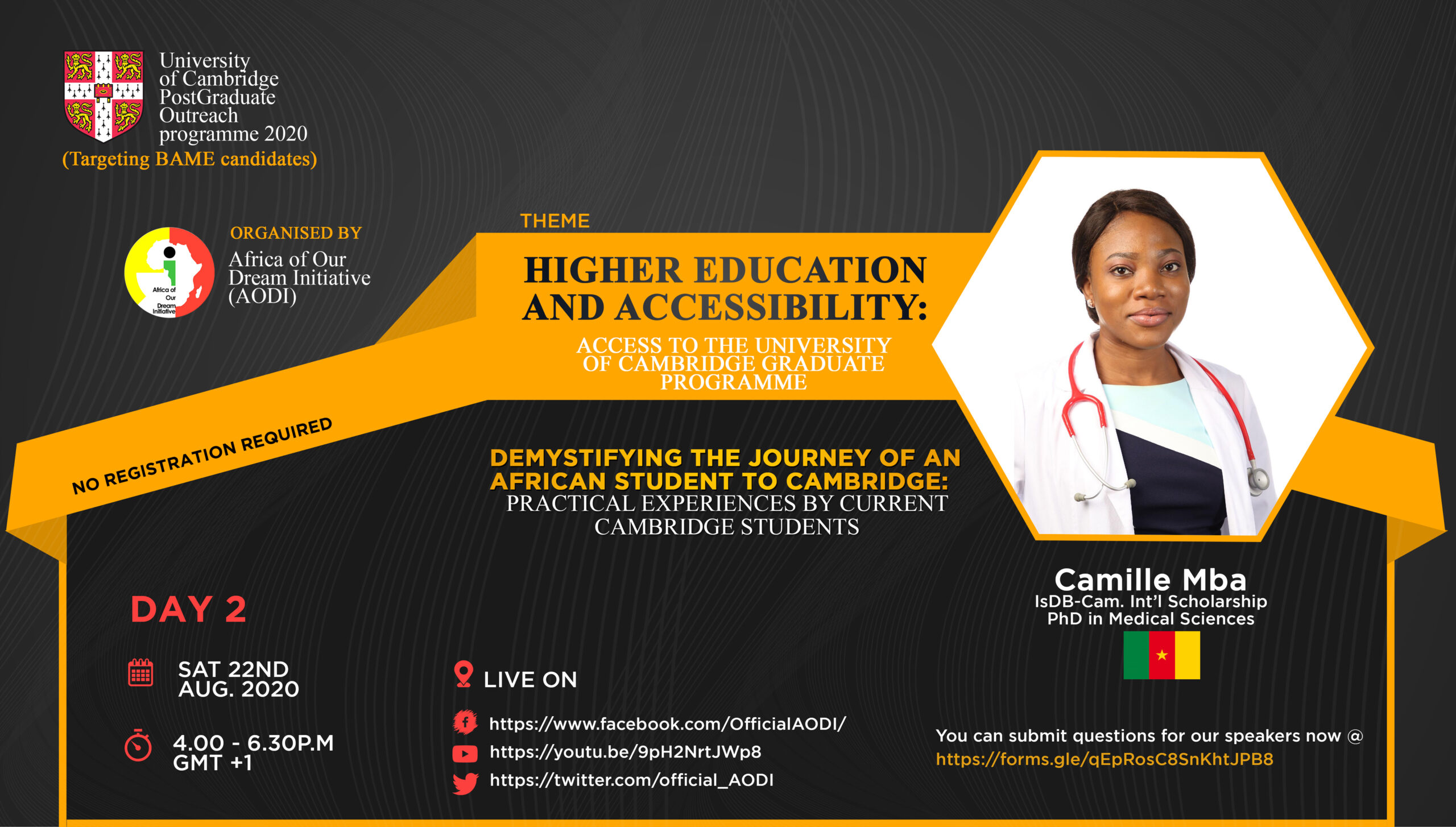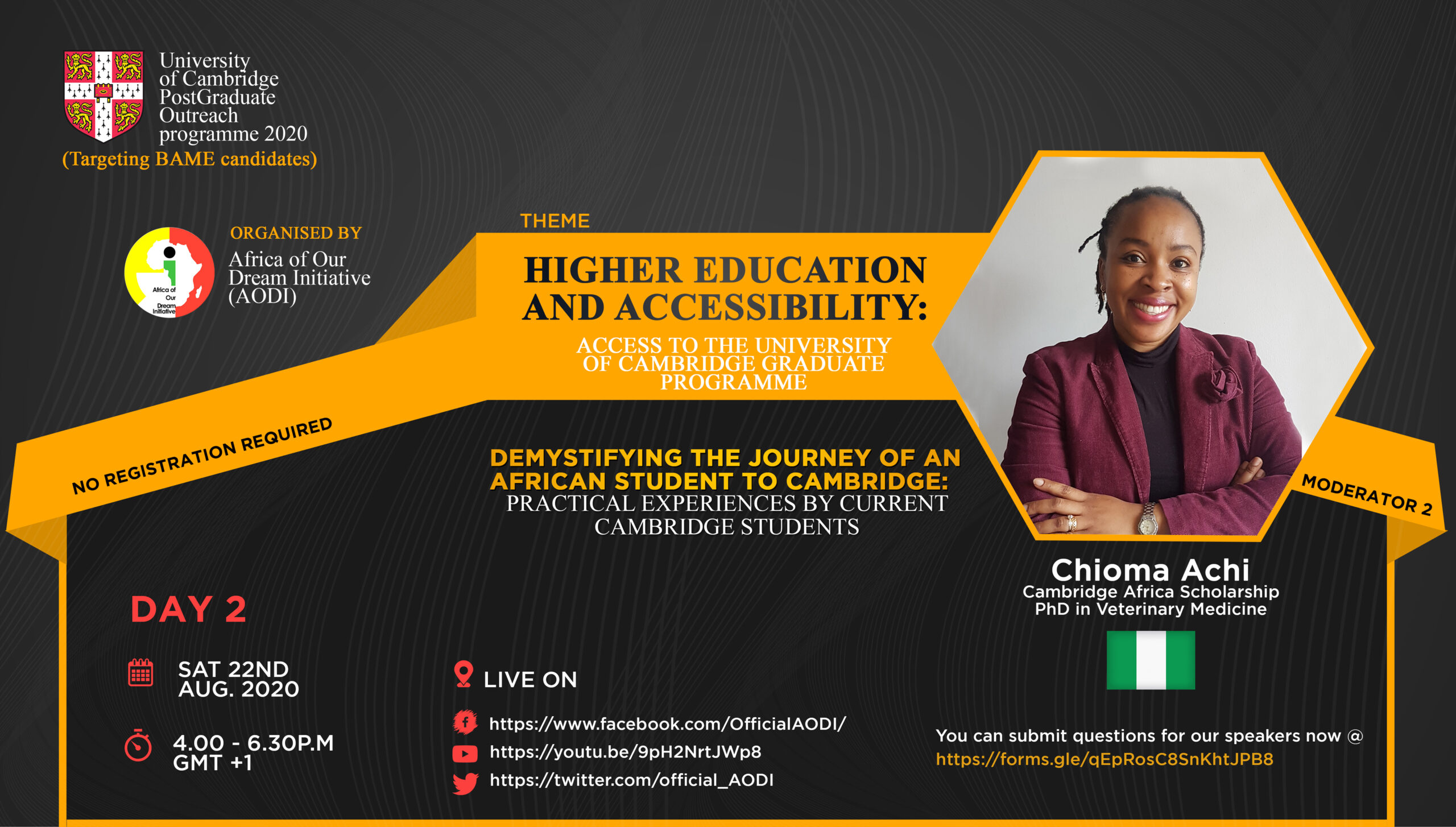 In partnership with the University of Cambridge, AODI is making schools like Cambridge accessible to young Africans, blacks and ethnic minorities who face different levels of challenges while applying for postgraduate programmes at top universities globally.
We would love those who would never imagine it to dare it. If you would like to hear from admission and scholarship decision-makers at the University of Cambridge on how best to make a successful application as well as hear from successful students studying at Cambridge, then this event is for you. Join the 2-day virtual outreach and get the opportunity to hear from those who make scholarship decisions and ask your questions. We have also put together a panel of excellent students who have been successful with various scholarships at Cambridge to share their experience and success story.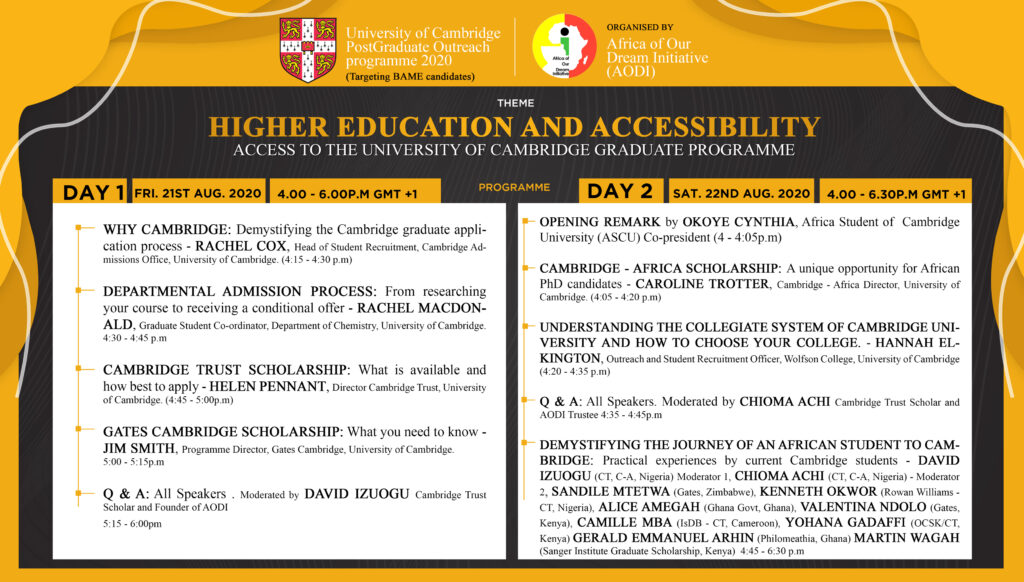 You can watch the events live here using the embedded links below. However, if you need to ask questions during the event, you will have to click on the YouTube icon at the bottom left of the video below to watch it on YouTube and send your questions for the speakers to see.
Submit any question you might have for the speakers of the panel before the event by completing the form here.